I purchased a $8.99 Bike Stem Extension Mount Holder Bracket Adapter For the Garmin Edge to see if that would work. I mounted it differently than 'normal' so that it would not run into my leather holder (for Glasses and stuff)... but it seems to work okay.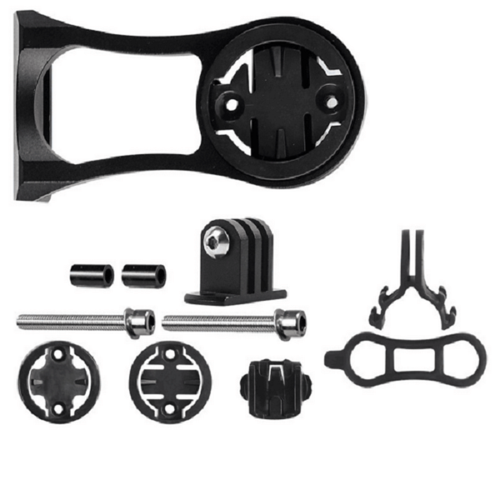 Here is what it looks like installed with/without the Garmin device attached:
Needed StemCaptain option idea:
I know that StemCaptain has a
Garmin Mount
, but I wanted to still use the StemCaptain Thermometer... this new mount does block the view of the StemCaptain Thermometer (but not too bad).
If only StemCaptain had a duel device mount that could accommodate multiple options....